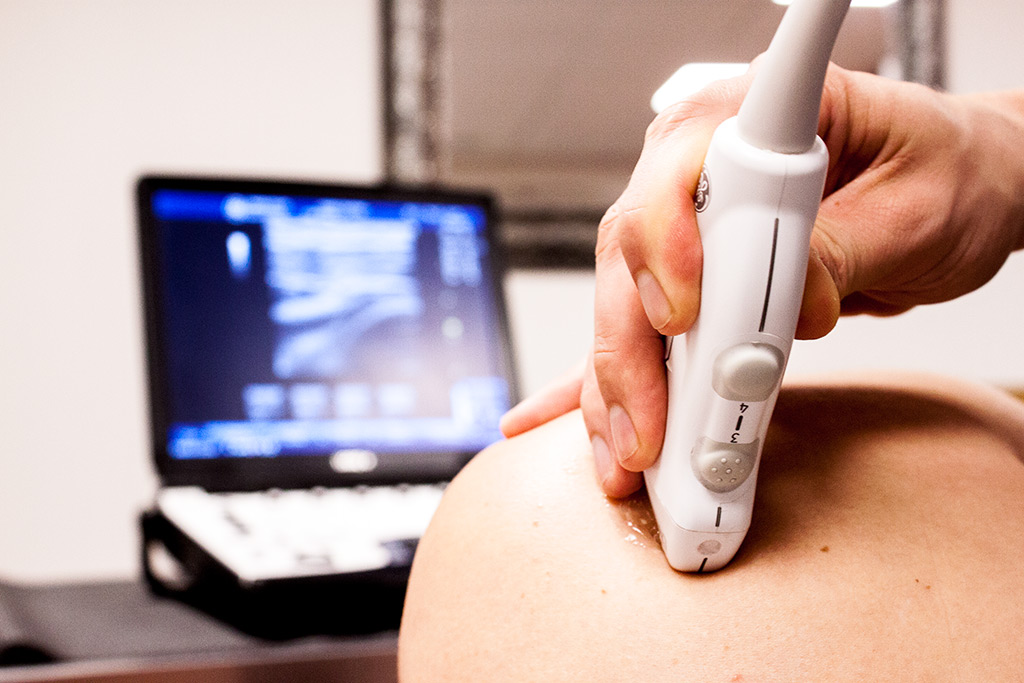 The more accurate an early diagnosis is the better your rehab pathway. Patients can expect to see their injuries in real time during initial assessments.
Technological advancement means that ultrasound is now considered to be superior to MRI scans for visualising many areas of the body. These include the Achilles, patella, rotator cuff and elbow tendons and the tendons. Please note that we use diagnostic ultrasound for musculoskeletal injuries only and do not assess hernias or lumps and bumps. Due to the depth of the spine ultrasound is not used to look at spinal injuries.  
An ultrasound scan facilitates an accurate diagnosis so the most effective treatment for your individual injury can be implemented. Ultrasound is particularly useful for diagnosing:
Shoulder Injuries
Elbow Injuries
Wrist and Hand Pain
Hip Problems
Knee Pain
Ankle and Foot Injuries
Ligament Tears
Tendon Pain
Muscle Tears
Find out more about ultrasound scans.
Private MRI, CT and X-Ray
The Physio Practice staff are able to refer directly for private MRI, CT or X-ray if required.  The scans can be carried out the same week with results sent back to your Physiotherapist to discuss.
Please note these referrals are for musculoskeletal conditions and require an initial assessment to be completed.