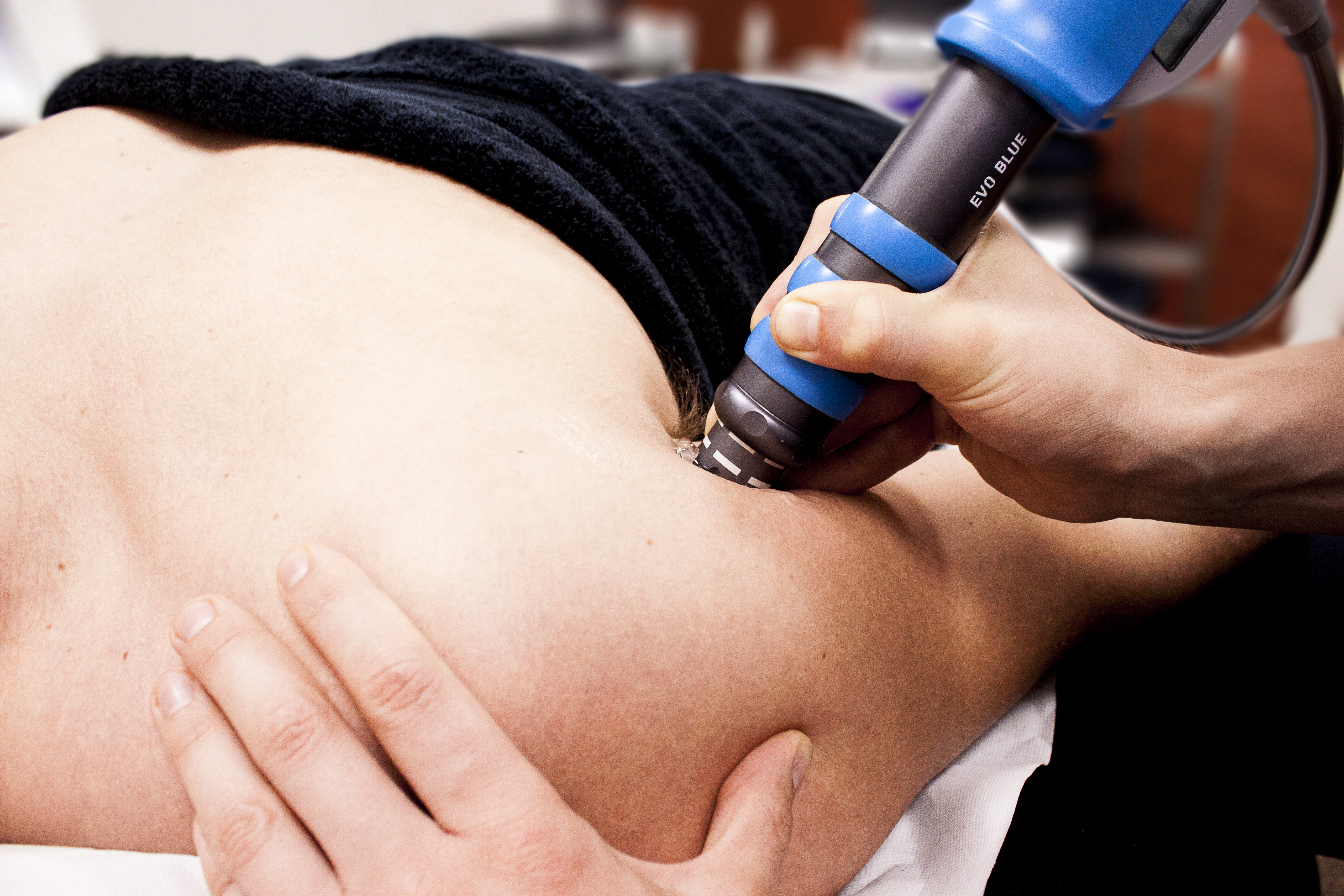 Shockwave therapy is non-invasive, very safe and highly effective. Research has shown success rates of between 70-80%. The treatment itself is relatively quick and lasts approximately 10 minutes. During treatment you should expect to feel some moderate discomfort, however this can be adjusted to suit each patient.  
Shockwave therapy has been used for over 10 years. Its increasing popularity is due in part to positive medical research and recommendations for its use from NICE (The National Institute for Health and Care Excellence).  
We only use the latest Swiss made shockwave therapy devices, world renowned for their quality as used in the creation of National Institute of Clinical Excellence guidelines.
Shockwave Therapy is great for:
Plantar Fasciitis
Achilles Tendinopathy
Hamstring Pain
Patella Tendinopathy
Proximal Hamstring Tendinopathy
Trochanteric Bursitis
Sacroiliac Pain
Chronic Frozen Shoulders
Rotator Cuff Tendinopathy
Biceps Tendinopathy
Tennis Elbow
Golfers Elbow
Find out more about shockwave therapy.